History of Nallur Parish
Bifurcation of Nallur from the Parish of Tirupur
There are two parishes in Tirupur, one at Kumar Nagar and another at the town which is close to railway junction. The Parish at the centre of the town is the first and the biggest and it has three big sub stations and the number of catholic families is little more than 2000. Tirupur is now called "Hosiery Town" and the importance of the town goes down to 1900 when there was the cotton market and gradually emerging as a textile town. Though the presence of Christianity dates back much before than 1900, the small chapel was built for the first time in the existing parish church was in 1902. The town was instituted as a separate parish in the year 1934. Since then the town got expanded and so the catholic population and another Parish was instituted within the town in the year1982. Now after a gap of almost 30 years, Nallur has been made as a separate parish, dedicated to the most HOLY EUCHARIST.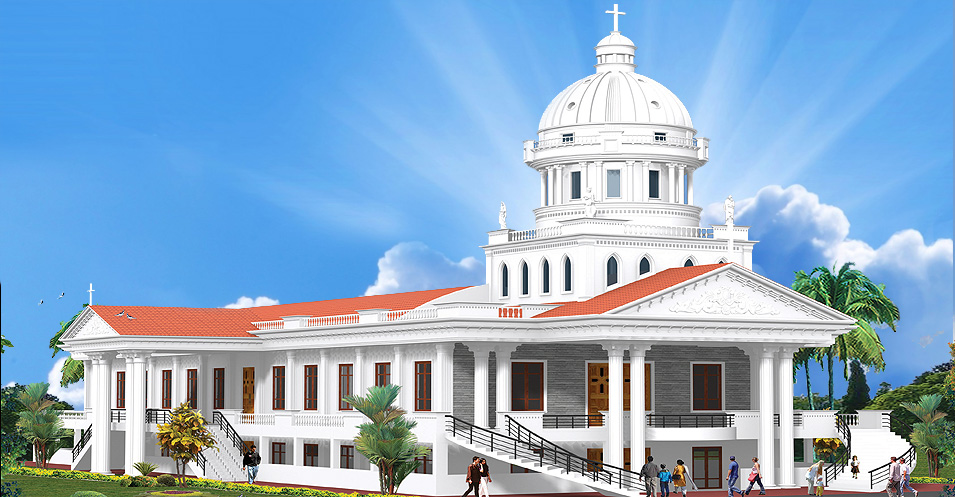 The new parish bifurcated from this parish has now more than 600 families. The new parish has a sub-station St.Antony's Church, Veerapondi with 60 Families.
Construction of the parish church is now going on.
First Parish Priest is Rev.Fr A L Sundar Raj
Mass Timings:
Weekdays : Mon- Sat 6.30 am
Sunday : 7.30 a.m, (Tamil)
Church Of Holy Euhcarist
No.1, Narkarunai Nagar,
Lakshmi Nagar Extn, Muthanampalayam Road,
Nallur, Tirupur – 641 606
Phone No. +91 98422 20904
(Estd. 2011 – Area: 25 Kms)
For more information please visit: www.holy-eucharist.org
Mail us: churchofholyeucharist@gmail.com
Facebook page: https://www.facebook.com/churchofholy.eucharist.1